Welcome back to Achievements/Goals. I missed several postings, because my laptop crapped out on me. I had been making it work for almost a year after my 90 pound dog jumped on it, breaking a hinge, and cracking the bevel around the screen; but every time I moved the stupid thing the the lid moved a little, eventually causing chunks of plastic to break off and about a third of the screen to go black. When faced with the decision of whether to repair it or replace it, I went the repair route which took three weeks.
Hey, did you know that Toshiba no longer makes computers? Well, I didn't until I went to get mine fixed. Apparently, replacement parts have to be hand delivered from Japan, because that's how long it felt like I was
sans
laptop.
Hey, do you know how much it costs to replace basically the entire lid of a Toshiba laptop? Neither did I until I had to choke back the tears as I handed my credit card to the Geek Squad guy.
Anyway, Achievements:
Um...yeah. Camp NaNoWriMo fell apart for me. I'm not even going to give any excuses as to why I failed to complete it. Having no laptop was one reason, but I was mostly handwriting my manuscript, so I could have still made the word count. I guess it's because the idea I had burning a hole in my brain sort of dead-ended, and I started writing in circles. I could have moved on to something else, but I was being stubborn, and here we are.
Reading: I did get some reading done. I read Parable of the Sower, by Octavia Butler - a wonderful book that kept me thinking long after it was over. I can't wait to read the next book in the series (which, sadly is also the last book since Butler died before she could make way with the planned third novel). I read The Valley of Amazement, by Amy Tan - a typically Tanian tale of mothers and daughters that had me up well past my bedtime for several nights. I also read The Girl With All the Gifts by M.R. Carey, which had me wishing for more stories of Melanie and her "hungry" world. Finally, I spent a few hours with Gwendy's Button Box, by Stephen King and Richard Chizmar. So, if I wasn't writing at least I was reading.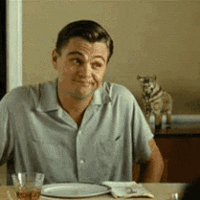 Goals:
Well, I guess I only have one goal this week. I have to write something. Anything. I'll even give myself a word count: 1500 words. I can do that.
Join me next week for another exciting installment of Achievements/Goals.